In business since 1999
We give private and group lessons in your home or our classes
Chess, Math, Physics, Art, Piano, Ballet, and Russian Language lessons for students of all levels from kindergarten to university with experienced teachers
Chess:
v Weekend group lessons in Ellen Chess Club
v Weekdays group lessons in school chess clubs on the Eastside
v Private lessons in your home in mutually convenient time
v Lessons include:
o Lectures on chess topics
o Puzzles bases on our chess curriculum
o Playing time
Piano:
v Private lessons in your home or our studio
v We are members of National Guild of Piano Teaches
v We have recitals twice a year and exam with the Guild professors once a year
v Our program is a combination of Russian and US methods which proved to give great results.
Russian Language:
v Group lessons on Saturday and Sunday
v We provide the latest books and manuals
Math, Physics, Art:
v Group and private lessons in your home or our studio
v Program competes with the best private schools in the state
Ballet:
v Group lessons in our studio
Electronics:
v Group lessons in
main campus every Friday
Address is:
4624 194 WAY NE
Sammamish, WA 98074
Dear parents!
According to an article printed in the San Francisco Chronicle, titled "Stanford Study Links Arts Classes to Academic Achievement," Stanford professor Shirley Brice Heath is responsible for this research and is also a senior scholar at the Carnegie foundation for the Advancement of Teaching. The article stated that students who participate in after-school music and art programs are "more likely to win academic awards and achievements." The article also stated that research has shown that children, who partake in the arts and music, tend to use and therefore develop more advanced linguistic and cognitive thinking skills. This includes long-term planning, as well as critiquing and focused attention, which has both social and academic benefits
This research also found four major benefits for after-school additional lessons. First, students are four times more likely to win an academic award. Secondly, they are eight times more likely to receive a community service award. Third, they are three times more likely to win a school attendance award and lastly, they are four times more likely to participate in a math or science fair.
When comparing students who took the SAT in 1995, studies found that those who "studied the arts and music for more than four years scored higher than students who did not. The scores were 59 points higher on the verbal section and 44 points higher in the math."
Even with these staggering findings, most students do not participate in the weekly arts and music. Also, it is additional education that is the first to go when there is a budget cut in schools because it is an "expendable frill." Most unfortunately, today only one in four students in the United States has the opportunity to participate in some form of art activity.
You won't have to spend time brining kids to our School - we can come to your house for private lessons at mutually convenient time.
We use the world best teaching methods, and our students quickly make progress. Our chess students are champions in their grades. Our piano students are first place winners in music competitions.
Gennady Chepur
Elena Chepur
Slava Mikhayluk
ELENA CHEPUR, popular piano teacher and a Chair-person of the National Guild of Piano Teachers offers lessons in the studio or your home.
Music is a part of me. I have a bachelor degree and more than 22 years of teaching experience. I have lived in the

US

for 10 years, and I have been giving piano lessons for about 9 years. I really love my job and my students.

My assistant is my son Slava. He graduated

Music

School in
Russia
and was laureate of several piano tournaments.
Our lesson includes a big number of exercises for hands and fingers development and improving the ear for music, Scales, Solfeggio, Music Theory, Music Literature, Practical Lessons, Classical Music, Modern Music, Dance Music, Popular music from Children Moves.
Our students memorize all the pieces they play. Twice a year we have a recital for parents and friends. Once a year we have an audition before a professor from the National Guild of Piano Teachers. Every student gets a certificate with an official level based on the number, difficulty and quality of the prepared pieces.
We choose music books for my students. If you don't have a piano, I can help you find one.

Last year we took 6 my students to the Performing Art Eastside Competition. Two of them received "Good Performer" certificate; other 3 received "Honorable Mention", and my best level 5 student received "Excellence in Performance".
We use my own teaching method which proved to give high quality results fast. We give lessons to student of all ages starting with 5.
Wish you the best in music education.
Chess Senior Master Washington State Champion SLAVA MIKHAILUK ofers lessons and consultation for students of any age and level.
Chess is a both a good educational tool and sport. It tichers kids to concentrate, make lological decisions, and compete. Also, chess is just a fune game.
I started playing chess at the age of 11. By the time of high school graduation, I was master and played on Russian national level. Three yers ago I played in the US championship. I am four times WA state champion.
Over the last 7 years I have been given chess lessons. My students take part in lokal and national tournaments, and they are on top of their grades. I have several state champions. One of my students finished 3-rd in 3-rd grade National championship.
Most of the kids play successfully in adult tournaments.
I offer a wide variety of puzzles and exercises on improving the students' play. During the course I cover all the major aspects of modern chess including opening theory, main endgame positions, standard middle game patterns and more. My lessons are based on Russian chess system which brought up many strongest champions.
I will be working with my father, Gennady Chepur. He was a teacher in Russia. He was my first chess coach, and currently helps me with the lessons. Gennady will substitute me when I go play in tournaments.
I give both private and group lessons in schools and at students' homes.
GENNADY CHEPUR offers theoretical and practical art lessons in drawing and painting, mathematics and chess
I graduated from an Art School and Technical University in Russia.
I have more than 20 years of pedagogical experience. I started to conduct lessons in 1977 in Russian Technical College. I am an author of several manuals for math calculations in electronics for students.
My last position in Russia was a manager of a team of teachers. I used and promoted progressive teaching methods by Victor Shatalov and Sofia Lisenkova.
I have 7 years of teaching experience in America. In teaching math, my main reference is the Math's Methodical complete set developed by Indonesian Scientists.
My Chess lessons are based on the program for kids developed by a chess Grandmaster and World Champion Susan Polgar and a leading Russian Chess teaching International Master Mark Dvoretskiy.
In the Art Studio you will learn the techniques of drawing with pencil and ink, and painting.
The program I follow is based on a typical
Russian
School
of Arts. Beginners first learn how to draw with pencil. They learn the feeling of form, structure of the object. They learn to place correct shadows.
Next step is drawing with color pencils. Here students start drawing in real 3-dementional space. They can correctly draw real objects such as people, animals, and trees.
My advanced students learn how to draw with watercolor. Depending on the goal, students use different color and brushes.
Finally, I teach using computers in drawing by combining real pictures with computer-generated graphics.
My goal in teaching is not only teach students drawing but also give them the feeling of the wonderful, basics of esthetic, and increase their imagination.
I give both private and group lessons in schools and at students' homes.
Tatiana Ray
Russian language teacher.
The limits of my language are the limits of my world. ‒ Ludwig Wittgenstein
Through the different successful careers in my life, I finally found myself enjoying teaching more than anything else. Graduating from St. Petersburg Polytechnic University, I worked as a mechanical engineer. After moving to Israel, I fell in love with history. I took a History course in the University of Jerusalem, graduated Israel School of Tourism, and started the career of a tour guide. My challenge was to wrap the huge volume of historical information spread across the Holy Land to lively talks in perfect Russian in order to draw people attention and interest. Working on expressiveness of my speech and stories, polishing and enriching my language, I became quite popular among Russian tourists. I guided pilgrims, students, and VIP guests, including the family of Russian Federation President.
Guiding is akin to teaching. I felt it well when my five years old daughter went to a Russian school in the heart of Jerusalem, and I started there as a substitute teacher of fairytales and Russian lessons. Teaching Russian as a second language is not an easy task. It requires creative approach, making learning a fun adventure. Games, computer, and new books are my favorite tools of work with young students. With my 11 years' teaching experience I continue looking for new forms, methods, and best practices.
Many of our kids are lucky to have grandparents who speak Russian. To be able to communicate with them builds a bridge to them, to the heritage and history they represent. To maintain this connection keeps alive memories, stories, and traditions. It's a wonderful reliable source of Russian culture.
If you talk to a man in a language he understands, that goes to his head. If you talk to him in his own language, that goes to his heart. ‒ Nelson Mandela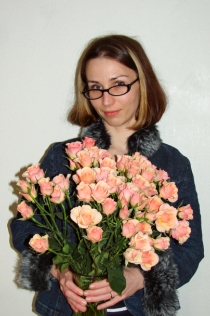 Yanina Mikhaylyuk
artistic director
ballet/character dance instructor
Miss Yanina Mikhaylyuk is a highly experienced and accredited ballet teacher. She began her training at the State Ballet School in Khabarovsk, Russia. After graduating she became a member of the State Musical Theater. In 1993, Miss. Yanina attended Saint-Petersburg, University of Humanitarian Arts, Russia. In 1998 she graduated with honors as a "Ballet Master" specializing in choreography, ballet, character and historical dance.
In 2003, Miss Yanina moved to Eastside with her family and began teaching at the Academy of Performing Arts in Redmond. Over the next five years, she worked with many ballet schools in the Eastside. Then in the fall of 2009, she enter to ballet department of Art Achool Ellen in Redmond Town Center. After 3 years of successful work the Art School Ellen moved to larger premises in East Business Park, Redmond. Miss Yanina has performed many classical and character roles in Russia and America in productions with different companies.
For last five years she has released on a big stage as a choreographer ballets such as The Nutcracker, Coppelia, Cats, Chipollino and brand new kids ballet Emelya, based on Russian folk tales.
Her teachings were demonstrated by the accomplishments and awards her students brought home from numerous ballet competitions.
---
Victoria Gutierrez
ballet instructor
Victoria Gutierrez started dancing at the age of ten and after 8 years of professional training she received her dance degree from the National Institute of Fine Arts (INBA) in Mexico City.
In 2007 she moved to Seattle, where she has performed as a company member with Evergreen City Ballet, ARC Dance, International Ballet Theater and Katie Hagelin Dance Proyect.
She has also done choreography for Le Faux Show in Seattle and is currently teaching Ballet, Jazz and Contemporary Dance at multiple schools in the Eastside.
---

Maria Levochkina
ballet/ character dance instructor
After graduating from high school Maria entered and successfully completed Moscow Regional College of Culture and Arts, specializing in choreography (1990-1993). Then, Maria entered and successfully completed Moscow State University of Culture and Arts (1993-1997). Since 2002, Maria has been teaching choreography and rhythmic in a kindergarten at Saint Nicholas Cathedral in Seattle.
In 2006 she founded a children's choreographic group "Zhar-Ptitsa" ("Phoenix"). The group's main emphasis was on Russian folk dancing.
In 2009 she founded adult dancing group "Ivan-da-Mar'ya" and became its director and choreographer. The group studies and performs Russian folk dances, dances of nationalities of the former USSR, dances of other world countries, and modern dances.
---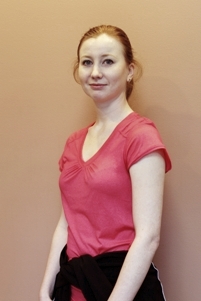 Yulia Tugusheva
ballet/ stretching instructor
Yulia Tugusheva started dancing when she was only 5 years old. She began in a school sports class of rhythmic gymnastics, where ballet training was mandatory.
She continued to be trained at the theater ballet school, "Terpsichore", where she refined her ballet skills, as well as engaged in modern dance, jazz, and mastered different styles of contemporary choreography.
Yulia then participated in master classes with Russian, French, and American teachers of modern jazz, classical jazz, and contemporary dance. Yulia graduated from the Ural State University with a Master's Degree of Arts in 2003.
The teaching phase of Yulia's dance career began more than 10 years ago. Her style combines the knowledge and experience she has gained over the years, with a deep dedication to both dance and gymnastics.
Yulia truly enjoys sharing her skills and knowledge; inspiring her students, and proving that they can achieve far more than they first believe.
---
Andrea Freed
ballet/ character dance instructor
Andrea Freed has been teaching at Academy of Russian Classical Ballet for five years and has 8 years of total teaching experience. Her ballet career began when she was 4 years old. Over the past 5 years, under the guidance of her teacher Yanina Mikhaylyuk, Andrea danced all the main roles in productions of Redmond Children's Ballet Theatre.
She enjoys sharing her love and passion for dance to her students. In her last two years of high school, she took part in the Running Start Program, attending Bellevue College to earn high school credit, and earned her Associates Degree in Arts and Sciences in 2014. She is currently working towards her Bachelors of Fine Arts (BFA) in dance at Cornish College of the Arts in Seattle, WA.
---
Megan Becker
contemporary instructor
Megan Becker has been dancing and teaching professionally for the past 10 years.
She trained with the Hartford Ballet School, Ballet West, Alvin Ailey, Fresno Ballet, and Richmond Ballet to name a few. She was a company member of Spokane Ballet and is currently dancing with Katy Hagelin Dance Project. She's choreographed and taught at highly respected institutions like Seattle Pacific University, Pacific Northwest Ballet, Shoreline Community College, Taproot Theater, Gonzaga University, the Russian Classical Ballet School, Spokane Civic Theater, and the School of Acrobatics and New Circus.
For three years she ran Drybones Artist Collective, an organization that used the arts to explore social justice issues and contributes to other organizations making a difference in the city of Seattle. Drybones received numerous grants from the City of Seattle to support its productions. She also does theater and musical theater professionally. She's trained and has performed professionally in all styles of dance, but her first love contemporary and jazz.